By Becca Franzella and Brandi Simmons
Since 2006, the Shaw Center of the Arts has continued a holiday tradition of bringing in a fragrant, farm-grown Christmas tree from Washington to add a festive feel to the lobby. This year's stately Noble Fir stands 20 feet tall and holds a new element to the annual tradition: over 500 ceramic ornaments handmade by middle and high school students of the Louisiana State University Laboratory School.
Through a partnership with the LSU Lab School, LSU MOA's education curator Becca Franzella met with art teachers Therese Knowles and Nancy Von Brock to help students channel their creativity into one-of-a-kind clay designs to be displayed at the Shaw Center for through the holidays.
The project was spearheaded by Knowles and Von Brock alongside a student facilitator. Each student was given a wedge of clay that was then rolled into a uniform thickness using a slab rolling technique. Using a clay tool, students drew a contour of their design, cutting off the excess clay and allowing to dry. Once the ornaments dried to greenware, they were fired in a kiln for eight hours at 1,000 degrees. Students chose to make the ornaments more unified by spraying silver and gold paint on each side rather than adding a ceramic glaze.
Ornaments in progress. Photos by Therese Knowles.
For both the Shaw Center and LSU MOA, partnering with local schools is a key mission-centric opportunity. "Students often don't get to exhibit their work outside the classroom, and this provides a space to do that. Having their work on display in a setting like the Shaw Center gives them a sense of pride in what they're producing and exposes their talents to a wider audience," Franzella says. Each year will bring a new school and a new set of young artists, giving students throughout the city an outlet to display their work.
After the year wraps up and the tree comes down, the students will get to bring their ornaments home, celebrating their creative talent each holiday season for years to come.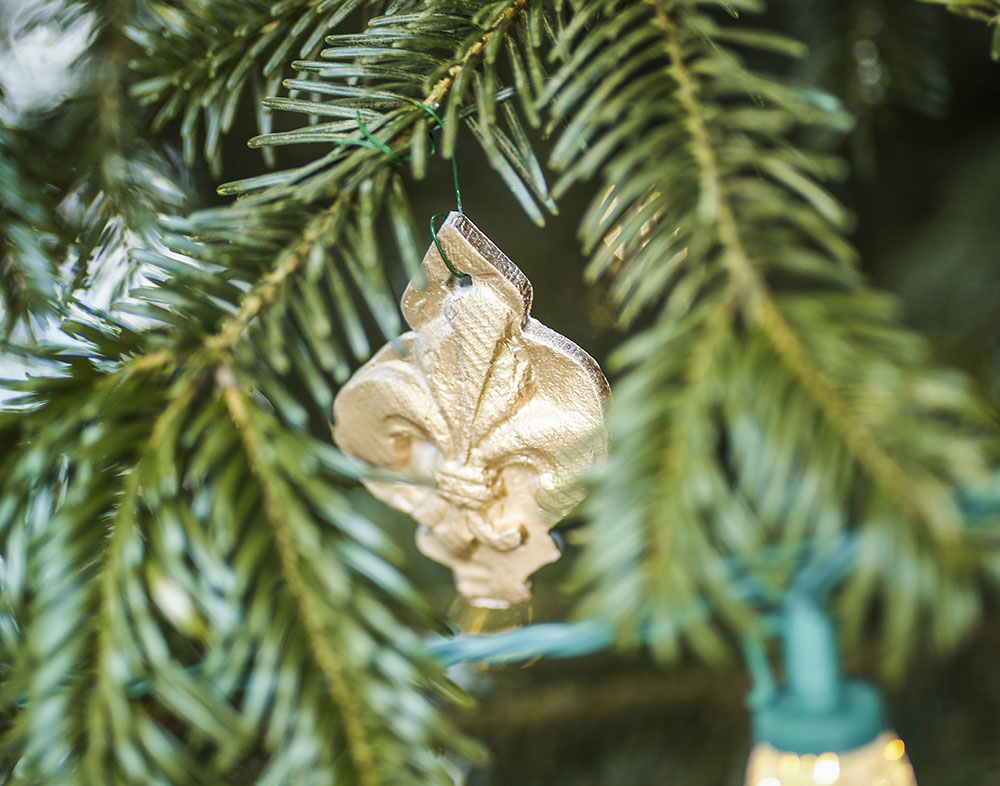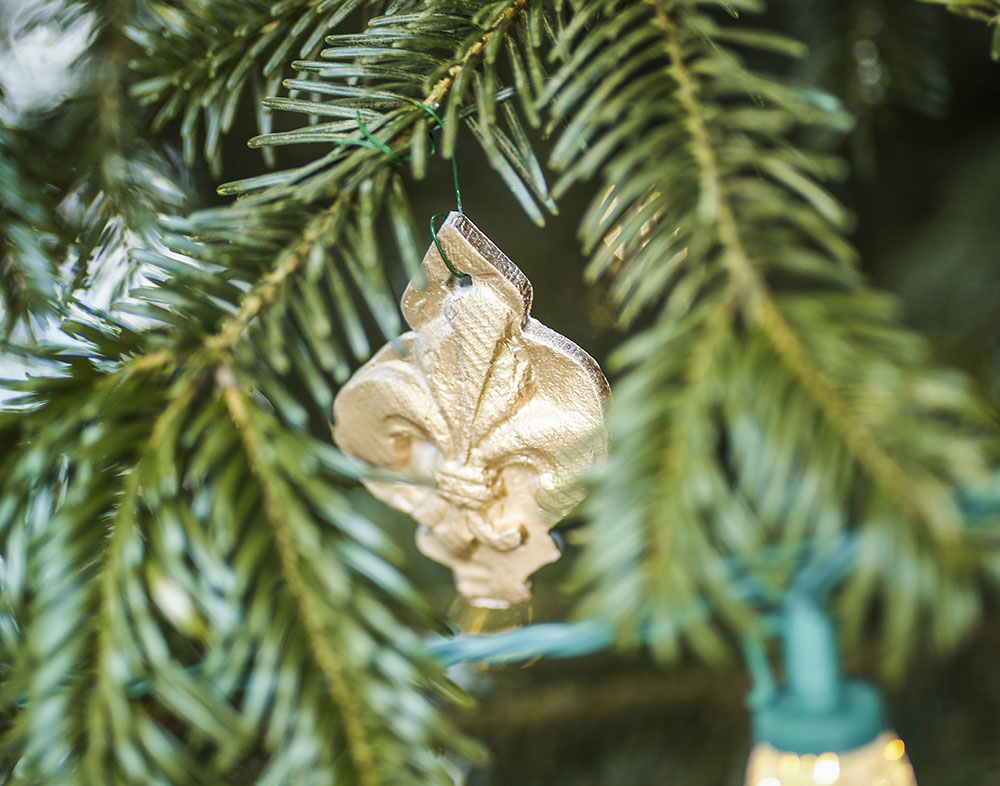 Finished ornaments hanging on the Shaw Center Christmas tree. Photos by Malarie Zaunbrecher.
Becca Franzella is LSU MOA's education curator, and Brandi Simmons is LSU MOA's communications coordinator.