Robert Williams: Slang Aesthetics will be on view at the LSU Museum of Art March 8 through June 17, 2018.
Robert Williams: Slang Aesthetics showcases over 30 oil paintings as well as ephemera and drawings by the artist upheld as the godfather of the lowbrow and pop surrealist art movements.
Robert Williams' epic cartoon-inspired history paintings draw from American vernacular and its visual slang. Relying on concrete, relatable, and often absurd imagery to invoke social commentary, Williams' work continues to confront and confound. In the 1960s, Williams began creating work that channeled the shifting energies and immediacy of counterculture. His paintings rejected the prevailing dominance of conceptual minimalism, focusing instead on a return to craftsmanship, figuration and popular imagery. In 1979, Williams coined the term "low brow" as a way to articulate his opposition to an establishment "high" art world from which he was excluded. For better or worse, "low brow" became the namesake of the fledgling New Contemporary movement, which Williams was instrumental in fostering.
Williams grew up immersed in California's hot rod Kustom Kulture, Rock n' Roll and EC Comics, and was steeped in the populist currents of his era. He worked commercially and became studio art director to Kustom Kulture icon Ed "big daddy" Roth in 1965, and was a founding contributor to the underground ZAP Comix in the late 60s, all the while creating his own caustic, unapologetic work. In 1994 Williams founded Juxtapoz Art & Culture Magazine, a publication dedicated to the underground, which has become the top-selling art magazine worldwide.
Robert Williams: Slang Aesthetics is presented courtesy of the Artist, Thinkspace Gallery, and curator Josef Zimmerman.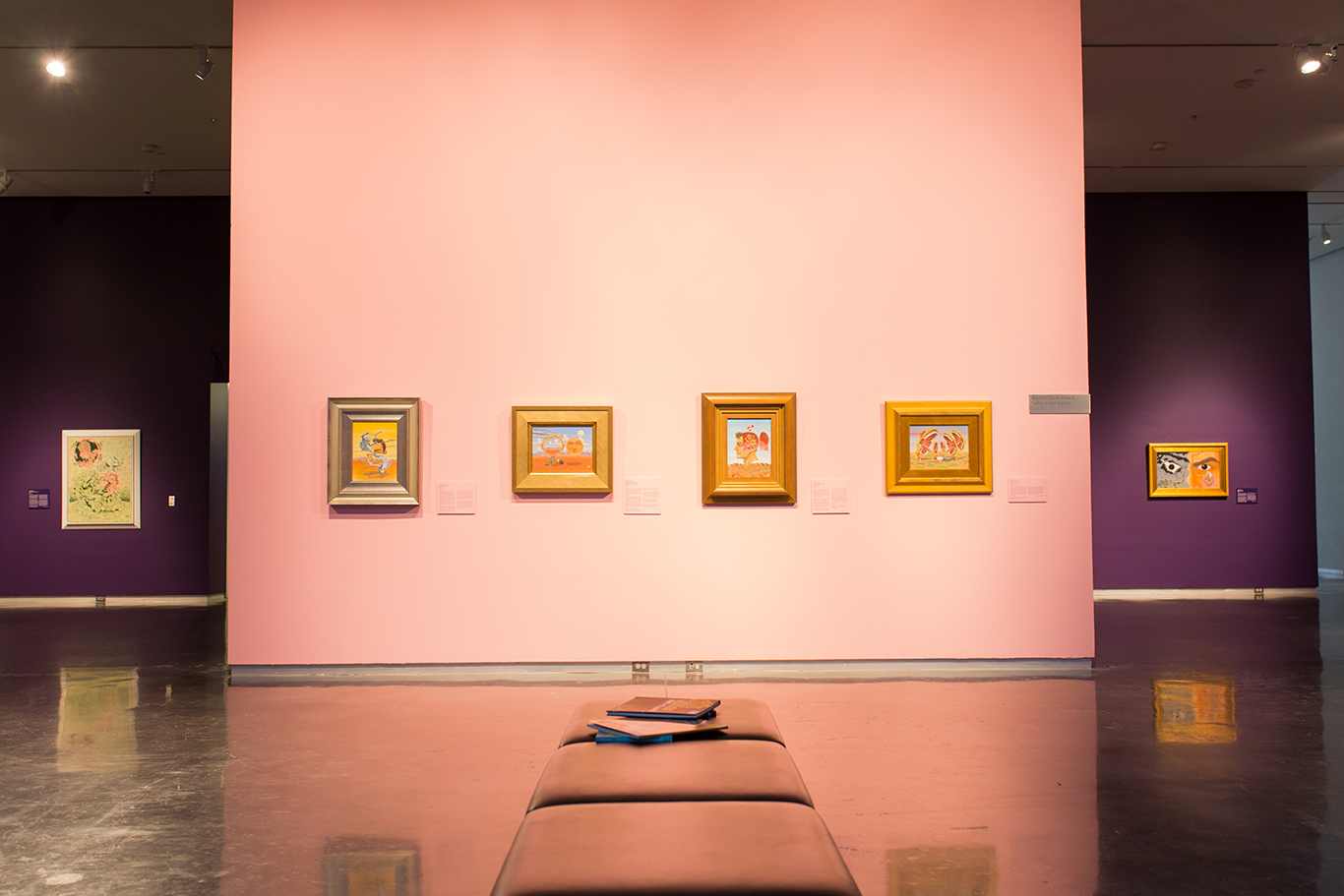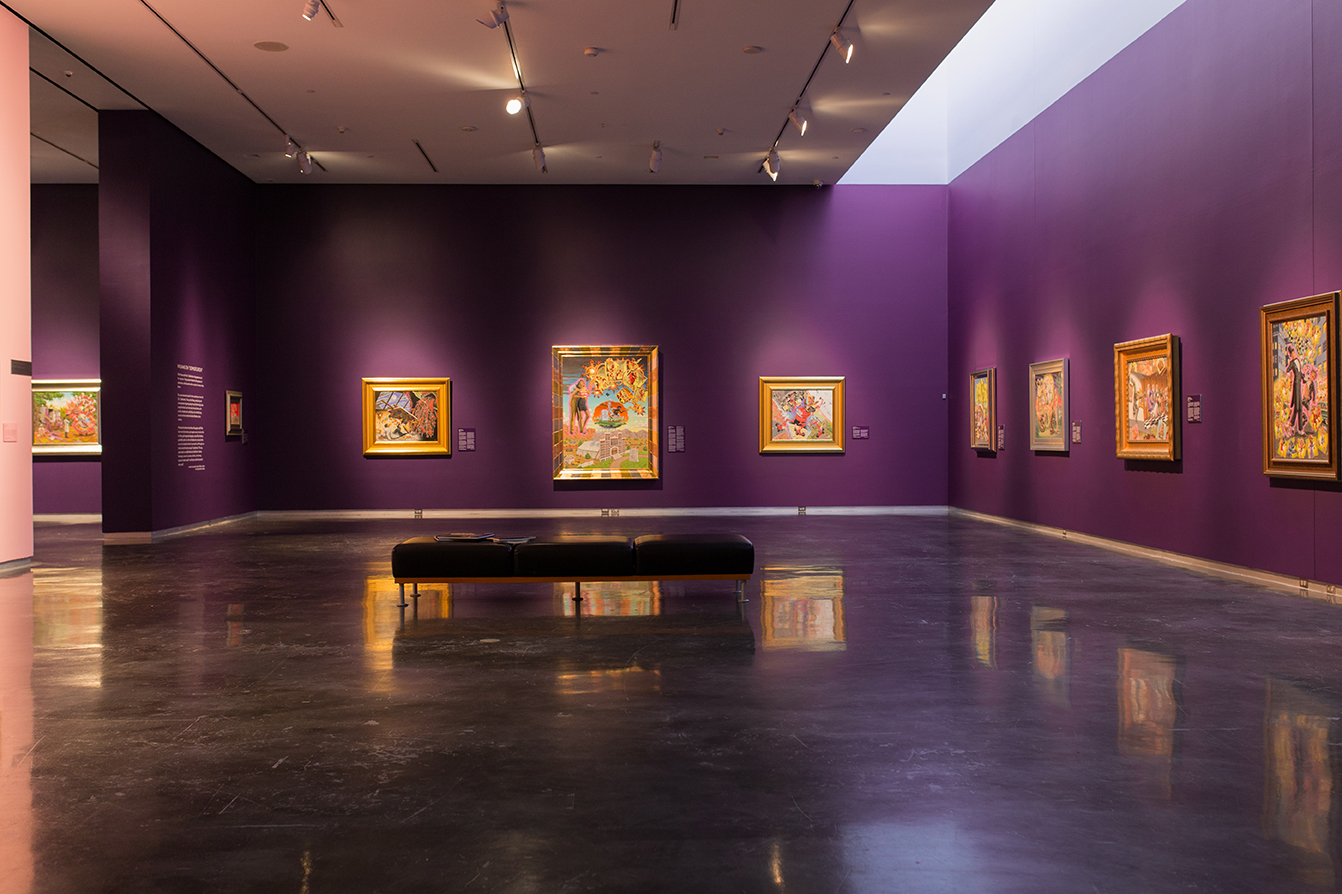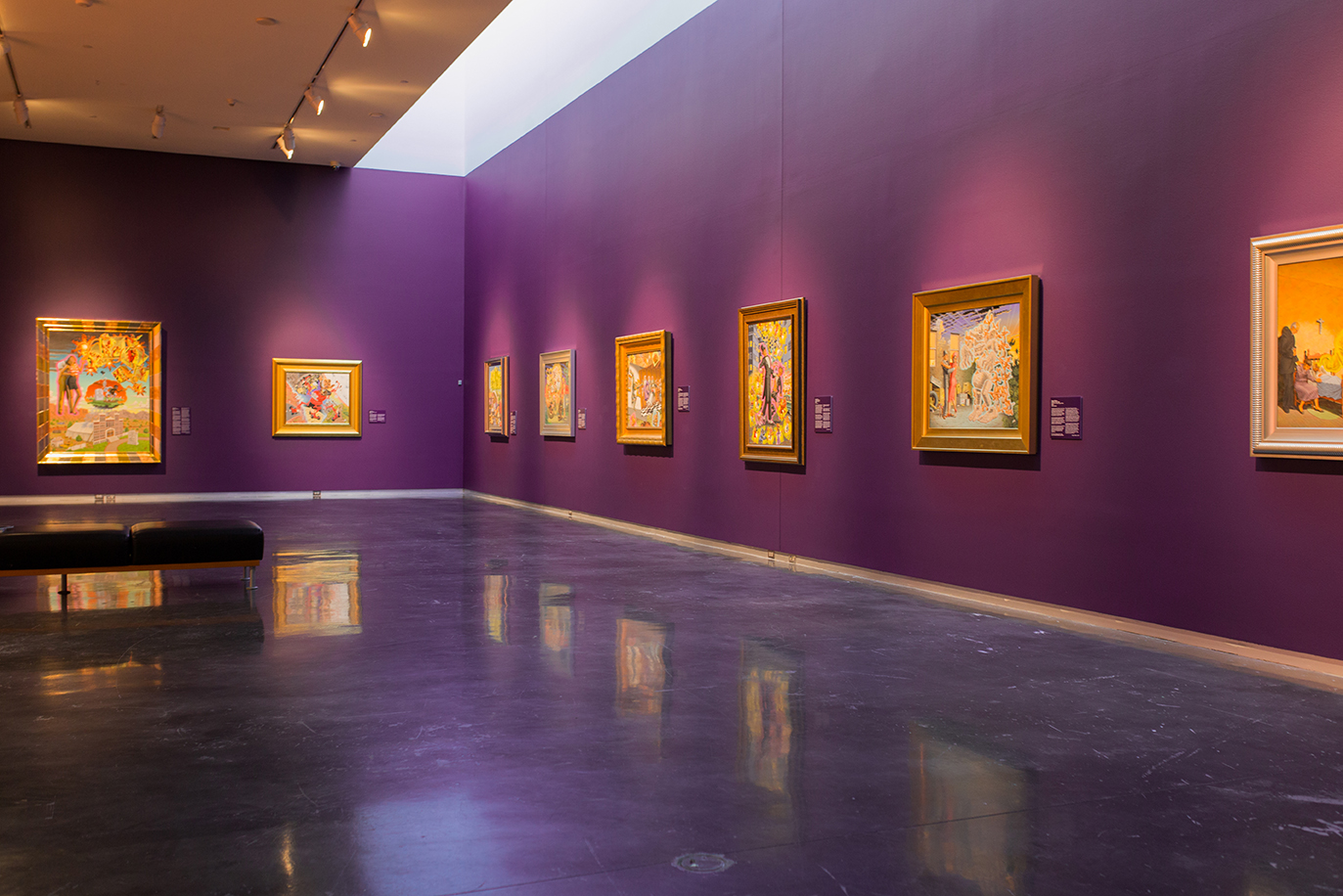 Photos by Malarie Zaunbrecher
This program is made possible in part by the Louisiana Decentralized Arts Funding Grant from the Arts Council of Greater Baton Rouge in cooperation with the Louisiana Division of the Arts, Office of Cultural Development, Department of Culture, Recreation and Tourism, and Louisiana State Arts Council. Additional support for this exhibition is provided by Annual Exhibition Fund donors The Imo N. Brown Memorial Fund in memory of Heidel Brown and Mary Ann Brown; Louisiana CAT; Charles Schwing; Alma Lee, H.N. and Cary Saurage Fund; Newton B. Thomas Family/Newtron Group; LSU College of Art + Design; and Susanna Atkins McCarthy.
PRESS
PRESS RELEASE: LSU Museum of Art Presents "Robert Williams: Slang Aesthetics"